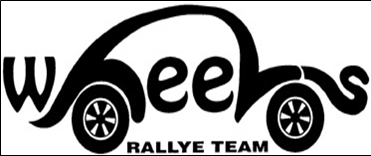 Monster Rallye Kicks Off 2021 Season
A very competitive road rallye kicked off the Wheels Rallye Team's 2021 season as 21 cars full of active participants drove this daytime gimmick road rallye, and when it came to results, veteran Phil Howard, Marty Howard took home first overall honors with a sparkling 60 points in penalty, followed closely by veterans Edward Davis, Roy Coleman and Dianna Uchida. Karen and Alex Flasch finished third and Ed Mann and Chipp Kopp took home the Masters trophy.
Results Below
Summer Cruise Rallye on June 26
The Famous Summer Cruise Rallye was held on Saturday June 26, this is the event where we cruise old and new drive ins and try to recreate a summer night's drive of days of yore.

Here are The Results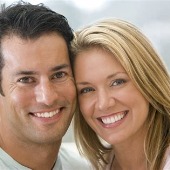 Diners, Drive - Ins and Drives Results
A nice turnout of 24 cars made their way to Garibaldi's Italian Eatery to participate in our third rallye of the year, Diners, Drive-In's and Drives. The event was won by Chipp Kopp and Chris Kopp. People had fun, liked the challenges and enjoyed the day, what more could you want?
Remembering Bob De Merritt
Bob De Merritt a longtime Chicago area based rallyist and participant in the SCCA National program has passed at 87. We will miss Bob, his sage humor and stick with it spirit. Our condolences to his wife Marianne.
Robert "Bob" DeMeritt, age 87, of Plainfield, IL, passed away at home on July 13th with his wife Marianne at his side. Bob was born in Oak Park, IL, on July 31, 1933, to Florence (Beatty) and Rex DeMeritt. He attended Oak Park High School and graduated from the University of Illinois with a degree in accounting. Bob worked as a computer programmer and systems analyst. Bob and Marianne ran their own company for many years.
Bob was an avid golfer, even tackling prestigious courses in Ireland and Scotland such as St. Andrews. He piloted an RV-6 airplane that he built himself, flying it to Alaska. He also built and flew RC model planes. He loved participating in road rallies where he excelled and was ranked nationally as a driver. Bob is survived by his loving wife Marianne and beloved brother Leland.
Bob has five children Deborah DeMeritt, Diane Williams (Len), JR DeMeritt (Cindy), Michael DeMeritt (Mary), and Frances Kincaid (Jim). He has 15 grandchildren Jessica (Josh), Corinne (Andy), Kori (Sean), Ryan, Kyle (Vanessa), Heather (Joe), Ashley (Tony), Alex (Lauren), Gabrielle, Tommy, Johnny, Maggie, Doug (Vio), Jake and Madison. He also had 10 great-grandchildren Mark, Reid, Dakota, Austin, Mallory, Taylor, Nora, Jillian, Alyssa, Natalie, and loving nieces Pamela (Andrew), Julia (deceased), Lindsay (Reed), Natalie (Joe), and nephew Nick. Also, brother-in-law Archer Stella (Vikki) and great-nephews Jack and Ryan. Bob was predeceased by his parents and brother Randall.
Remembering Jeff Lurie
Long time (since 1966) Chicago area rallyist Jeff Lurie died from COVID in December 2020. Jeff had been a member of one rallye team or another since his beginnings with GVB Rallye Team in 1967. He also belonged to both UTRO and his most well known team, Brand X. He was a rallymaster for the famous Whoosh Witch Halloween Rallye and participated weekly in other car club's events. He will be missed. He is survived by his wife, Kathy. He was 73.
The Famous Puzzler Rallye Results
A nice crowd came out to run and have fun on the Famous puzzler Rallye prsented by Wheels Rallye Team in September, Here are the results.