Wheels Rallye Team News and Results

8 SIMPLE RULES RESULTS
Edward Davis/Martin Howard/ GM/1st Overall/10 points
Karen Flasch/solo/GM/2nd Overall/20 points
Steve Goodman/Claire Goodman/M/1st Master/30 points

Chip Kopp/solo/M/4th Overall/100 points

Scott Lindstron/solo/GM/5th Overall/100 points

6. John Adams/Peg McDonnel/B/1st Novice/170 points

Michael Pawloski/Michael Latoviet/N/7th Overall/180 points

8. Nancy Gallagher/Tom Gallagher/FT/1st Beginner/180 points

Jeff Scohnon/solo/FT/1st Place First Timer/220 points

Lou Bradley/Scott Ury/N/10th OveralL/230 points



VERY SMALL ATTENDANCE FOR THIS SEASON'S OPENER, BUT EVERYONE HAD A GREAT TIME.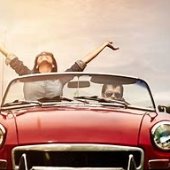 RALLYE AND AUTO CLUB LINKS CLICK BELOW
NEXT EVENT: TREASURE HUNT May 11
Come along for the ride and have fun. Not a traditional gimmick rallye instead it's two rallyes in ONE.
A TREASURE HUNT
A SCAVENGER HUNT
Designed by the rallye craftsman at Wheels Rallye team, this event features a sign-based Scavneger Hunt, where you do not get out of your car, instead you try and find highways signs along the route, and just check them off when you see them.
The Treasure Hunt has clues as you drive the course that will help you in finding out where a buried or hidden treasure is located. The first one to find it gets to keep the treasure!
Of course we are tricky and all the clues will not be easy, some are though, and you may have to follow a map, decode a message, make a turn according to a clue, etc.
If you are new to rallying or just like games and scavenger type hunts, this one if for you, and for the regular rally community as well.Come on out on May 11, Saturday night, atto Woodfield Mall Parking lot in Schaumburg (at 53 and Golf Road) at light pole D4 just west of the Bank of America building. Registration opens at 6pm, and cars are off at 7pm. Trophies at endpoint, Garibaldi's in Hoffman Estates. Cost is $12 and trophies will be awarded to all rallye classes. Really fun, uncomplicated, and interesting. YOU MAY PREREGISTER FOR $12 ON OUR PREREGISTER PAGE.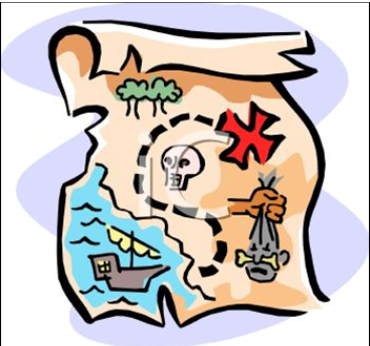 WHEELS
CHAMPIONSHIP
PROGRAM 2019
The Wheels Rallye Team Championship Program is designed to have ongoing competition among area road rallyists. This competition culminates in the final Wheels Rallye Team event, of the year, The Christmas Light Tour.
Participants earn points in each of three categories: Grandmaster, Master, or Novice/Beginner.
Points are awarded for a participant's finish position in the rallye from 20(most) to 1 (less) The most points at the end of the year wins the grand prize trophy - in each class.
Wheels Rallye Team's 2019 Championship program is open to all road rallyists. It is a simple program designed to give you points for your performance and attendance in WHEELS events.
Here are the Rules:
1. Championship program for Novice/Beginner, Master and Grandmaster Rallyists. No points can be earned in any rallye car that contains more than two grandmasters except for The Famous Puzzler Rallye.
2. Champions will be determined by getting points in their respective divisions. A competitor's best 5 (Five) performances determines his overall score.
3. Scoring is done by awarding 20 points to the best finisher and then scaling down to a minimum of 1 point for the 20th finisher and after..
4. If a participant moves up in class throughout the year, he or she will carry the points earned in any lower class with them to the higher class(es).
5. Awards will be presented at The Christmas Light Tour Rallye for Toys For Tots in December 2019.
6. In all cases awards will be determined by actual results. If a tie exists at the end of the year, winner will be determined by attendance at Wheels events.
7. Awards will be trophies, plaques, or other personalized awards, and may include bonus prizes as well.
8. Wheels rallye team is the sole referee in championship point disputes.
Best Yet, you are automatically entered just by coming out and running a
Wheels Rallye Team Event
o