THE CHRISTMAS LIGHT TOUR
DECEMBER 7, 2019
4 WAYS TO PARTICIPATE
DON'T BE SHUT OUT PREREGISTER NOW
WHAT IS THE CHRISTMAS LIGHT TOUR?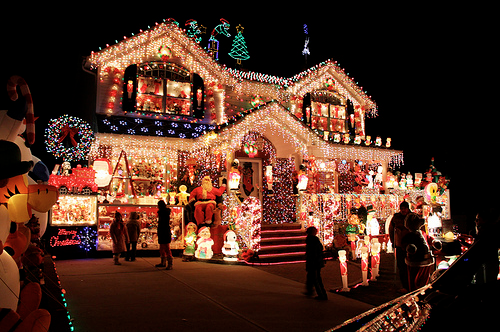 The Christmas Light Tour is a road rally where you drive yourself to and past some of the BEST Christmas light displays in the NW suburbs of Chicago. We give you the way to go, and you drive along answering questions about each house you visit (example: How many deer are in the front lawn of 4356 Murphy Stret?) It's all about the houses and the fun journey. Fun for kids too!

We have four waYs you can enjoy this event, competitive, tour, on your own, MAYBE an alterntive date. Read Below and choose your personal selection.
THIS EVENT HAS A LIMITED ENTRY CAP
DON'T BE SHUT OUT. PREREGISTER NOW.
HERE IS INFORMATION AS TO THE 4 WAYS IN WHICH YOU CAN PARTICIPATE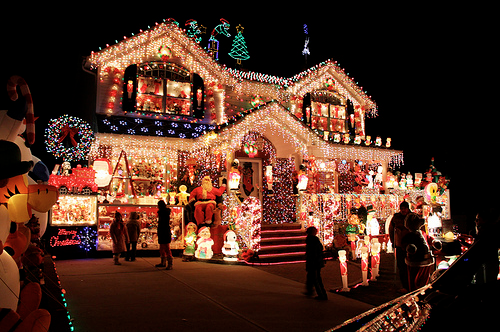 COMPETITIVE
Rallye lovers love to compete. So they will run this event on December 7 night in a competition forma They will run for trophies and the endpoint gathering to be scored.
This class offers time restraints as to when they can start and when they leave.



TOUR
Tour participants will run the event on December 7 but just for the fun of it. They will run the same route as the competitor class, but won't come to the endpoint They can see even more houses under no time restraint. They also can start the event at 6 pm ahewad of competitior cars. Tour class will be sent answers on Monday December 9.


ON YOUR OWN
This group signs up for the event and then runs it asnytime they want. They receie the instructions Saturday December 7, and can drive through thee course any night or day at their leisure. Answers to questions are sent out Monday December 9.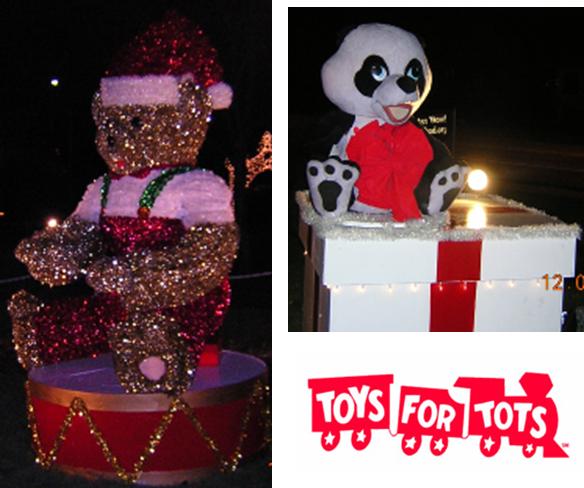 ALTERNATE DATE
Since Saurday December 7 may be SOLD OUT; we will have an alternative date for tour and Competitive divisions of Sunday December 8 at 4pm. If you wish to run in this calss, it will only b available if we are SOLD OUT from pregistrations the night before, and we will give notice of this on the web page as of Thursday, December 5 so you will have time to preregister for this time. We would need at least 10 cars to offer this evening. Earlier hours for the kids, No Bears game that day.

READ BELOW FOR MORE INFORMATION
Bring those sunglasses and enjoy the terrific light displays on homes and in public parks on the Christmas Light Tour.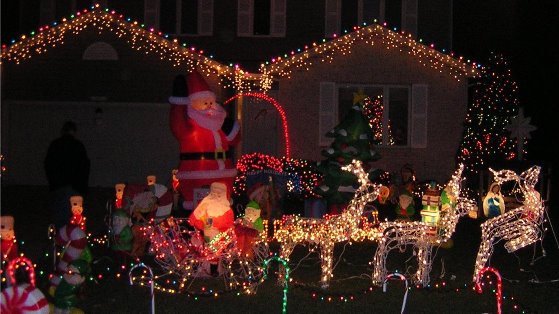 You just drive a course, no course gimmicks, and answer questions about the displays you see. Easy. Fun. Exciting. A Christmas Lovers dream.
Here is the event of the year, at least the end of the year, as WHEELS RALLYE TEAM presents its annual Christmas Light Tour to Benefit TOYS FOR TOTS. Over 3000 toys have been collected over the years on this event and over $10,000 in entry fees have gone straight to the toy stores for us to buy toys for the program.
This season we will lower the price of the event to $20 per vehicle (load it up) and you do not have to bring an unwrapped toy to the starting point, but if you want to, we will gladly accept it. You will be amazed at the wonderful house displays we bring you by. Just follow a designed course and answer some questions about each featured display. Come into the endpoint, and enjoy the usual Wheels Rallye Team hospitality and our trophy presentation.
Starts at GARIBALDI'S ITALIAN EATERY IN HOFFMAN ESTATES. REGISTRATION OPENS AT 6PM WITH CARS OFF AT 7PM. (TRY TO PREREGISTER SO YOU WON'T GET SHUT OUT). GARIBALDI'S is located in the Barrington Square Town Center on Higgins Road just east of Barrington Road. JUST SOUTH OF I-90 BARRINGTON ROAD EXIT.
IF YOU HAVE QUESTIONS PLEASE CALL AND/OR TEXT US AT 847-975-2075.
Don't be shut out preregister today
THIS LINK BELOW WILL TAKE YOU TO THE WIRE GROUP WHICH INCLUDES SCCA MILWAUKEE AND OTHERS THAT PRESENT TSD (TIME SPEED DISTANCE) RALLYES.