Welcome to The
Wheels Rallye Team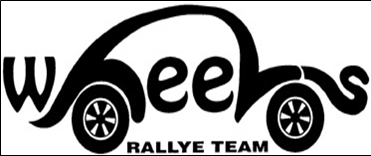 Wheels Rallye Team is Chicago-based road rallye club that believes in creating and presenting truly original and entertaining NON-SPEED road rallyes to the public. Road Rallying is a great sport. It combines the elements of a board game with the excitement of the internet and the adventure of a drive to points unknown. It is NOT a race or speed event, but instead is a skill-based sport that bases your knowledge of the rules against your ability to apply those rules out on short rallye courses. A great event for fund raisers, singles, married couples, couples with children and - well just about anyone that enjoys
a fun time and true challenge. Any type of car or van or whatever can be used.
Have fun the Wheels Way.
Our 2019 Schedule
April 13 - 8 Simple Rules
May 11- The Treasure Hunt
: June 15 - The Summer Cruise
September 21 - The Famous Puzzler Rallye
NEXT UP: October 19 - The Famous Ghost Hunt
November - The Turkey Hunt
December 7 - The Christmas Light Tour
Read Upcoming Events Below for more information.
COMING DECEMBER 7, 2019
THE CHRISTMAS LIGHT TOUR
CLICK ON OUR COMPLETE SCHEDULE PAGE ABOVE TO READ ABOUT THIS EXCITING EVENT. PREREGISTER, DON'T BE SHUT OUT, LAST YEAR OVER 600 ENTRANTS PARTICIPATED THIS YEAR WE HAVE STRICT LIMIT ON NUMBERS OF PEOPLE THAT CAN RUN. A GREAT EVENT FOR EVERYONE, ESPECIALLY KIDS, KIDS OF ALL AGES.
Things To Do Here on Wheels Rallye Team.com
---