The Christmas Light Tour
2022 Runs From December 10 to Christmas Eve
You can run in Anytime mode in this ingenious and collective stimulation of the senses, as you look at qnd explore the BEST Christmas decorations in the NW suburbs.
Look For Information

Below
Read the Comments below, this is an all out fun spectacular
event you won't want to miss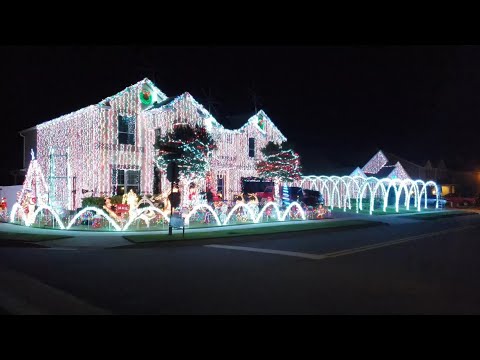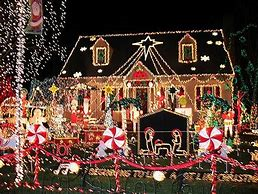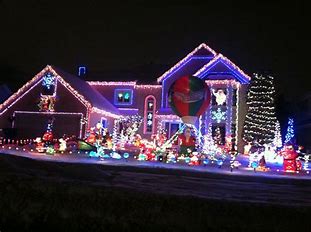 Christmas Light Tour Comments
Just a few of the hundred or so competitor's comments from 2021
Comments From Last Year's Event
"It was th best $20 I ever spent. So many houses that I could never find on my own. You saved me miles and miles of endless driving. It was superb, thanks for event."
Comments From Last year's event
"I have to tell you. This was a spectacular tour, it took me to some amazing houses and we saw plenty of lights in about 2 and a half hours. I would recommend this event for families and everyone. How you could put together a tour like this with such a small window of time to do it is amazing!"
Comments From Last Year's Event
"The Christmas Light Tour in an incredible journey into Christmas spirit and light. My family and I loved it and we will be back nexty year. You could charge double the $20 donation price and we would pay it. So much fun. How do you do it?"
Run the event any time from December 11 to Christmas day. Registration opens on November 10, 2022 and runs through December 25. After preregistering for the event you will receive a confirmation of your order. On Sunday December 11 you will receive an email with the entire course and general rules for the event. If you have not received these please contact us. Do not go out to the startig point without these rules and instructions, Garibaldi's doesn't have any.
This event has in the past shown the most spectacular houses in the Schaumburg/Hoffman Estates/Elk Grove/ Roselle areas. You'll see the most decorated houses in the area wrapped up in a simple road rally that gives you turn by turn instructions and commentary on the houses, too. PLUSD this year you will receive under separate cover, our Chriostmas Book filed with stories, games and puzzles and Christmas traditions at NO extra cost, all part of the Christmas Light Tour Experience.
Because this is a charity event for Toys For Tots, all donations go to the organization, the cost is $25. cash if you wish, it will be forwarded trough Pay Pal's ongoing Toys For Tots fundraising.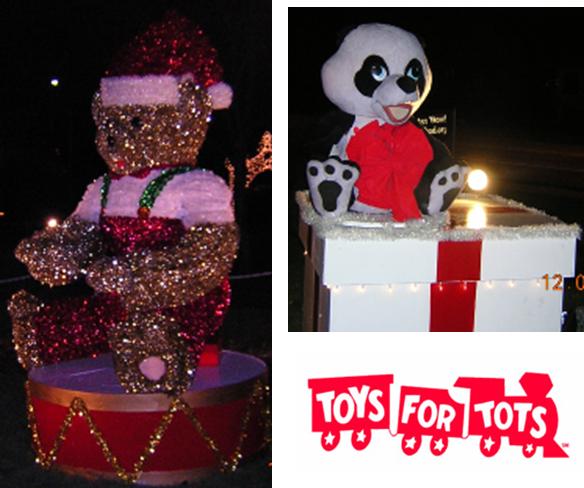 Get ready to put on those sunglasses and be blinded by the lights you will see. Spectacular lights and amazing displays await. You can preregister now and get all materials sent to you to run at any day or night, as you wish from December 11through Christmas. It's fun, fresh and a great activity to do with the family, friends and cohorts. It's a Christmas Miracle! All donations go to buy toys for Toys For Tots
Note: You must register for this event online on this website.